Today is Ash Wednesday and it marks the beginning of Lent in the Church's liturgical year, a time of prayer, fasting and alms giving.  In the Blogosphere, you'll also hear a lot of talk about the 1-1-1 Plan.
I've decided to take a bit of a break from publishing anything of my own for the next forty days (with just a few exceptions). Instead of regular blog entries, I have scheduled my favourite quotations from one of the most recent books I've finished, Sayings of the Desert Fathers.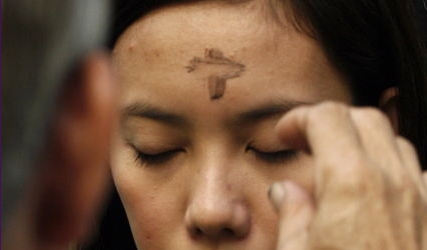 This means that I'll I won't be commenting on the secular media shenanigans concerning Pope Benedict's resignation and the new Pope's election. For this I'm actually quite thankful! As far as I'm concerned, Cardinal Arinze has said all that needed to be said:
We'll be back to our regularly scheduled programming on Easter Sunday.
God bless!
Restless Pilgrim.