The Orthodox Position on Contraception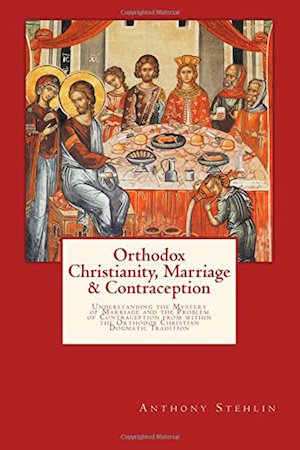 I'm reading a few books at the moment, but the one I'd like to mention today is Orthodox Christianity, Marriage & Contraception by Anthony Stehlin. I'm only about a third of the way through it so far, but I really wanted to do a short post concerning something mentioned in the first chapter….
A few months ago I decided to join an Eastern Orthodox online forum to try and soak up some more eastern knowledge. I actually found the group incredibly hostile to Catholics (especially Eastern Catholics), but that's a post for another time.
Members of the group stated again and again that teaching in Eastern Orthodoxy has never changed, something which they contrasted to the supposed deviations of Catholicism. In response to this, I asked the group about the Eastern Orthodox position concerning contraception…
What happened in Lambeth?
You see, in times past, all Christian groups condemned contraception. This is attested to in the writings of the Early Church Fathers. Even the fathers of the Protestant Reformation were virulently anti-contraception. In fact, you have to wait until 20th Century to find any Christian commendation of contraception. In 1930, following the Lambeth Conference, narrow accommodations were made by the Anglican Church to allow limited use of contraception:
"Nevertheless in those cases where there is such a clearly felt moral obligation to limit or avoid parenthood, and where there is a morally sound reason for avoiding complete abstinence, the Conference agrees that other methods may be used, provided that this is done in the light of the same Christian principles. The Conference records its strong condemnation of the use of any methods of conception control from motives of selfishness, luxury, or mere convenience"
– Resolution 15, Lambeth Conference
Following this small crack in the dam, it wasn't long before the restrictions were discarded and, denomination-by-denomination, the rest of Protestantism came to embrace contraception.
What happened in Eastern Orthodoxy?
In response to my question about contraception on the Orthodox forum, I received a variety of replies (which I may discuss some other time), but it was emphatically denied that Eastern Orthodoxy had grown weak on this issue or that there had been any deviation in teaching.
In response to this, there was evidence that I was tempted to use, but I couldn't quote the exact sources. Thankfully, in the first chapter of Anthony's book, he gives the exact example of which I was thinking, together with citations. The example surrounds Timothy Ware's book, The Orthodox Church, an extremely well respected book in Eastern Orthodox circles. The alterations which have been made through the various revisions tell us an interesting story, and paints a rather troubling picture concerning recent developments within Eastern Orthodoxy: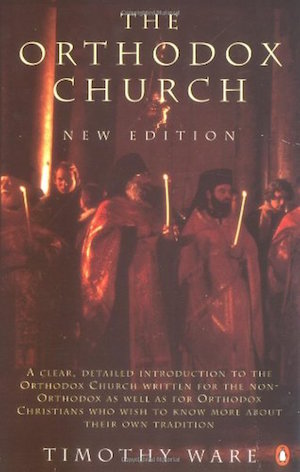 1963 Version
"Artificial methods of contraception are forbidden in the Orthodox Church"
1984 Version
"The use of contraceptives and other devices for birth control is on the whole strongly discouraged in the Orthodox Church. Some bishops and theologians altogether condemn the employment of such methods. Others, however, have recently begun to adopt a less strict position, and urge that the question is best left to the discretion of each individual couple, in consultation with the spiritual father"
1993 Version
"Concerning contraceptives and other forms of birth control, differing opinions exist within the Orthodox Church. In the past birth control was in general strongly condemned, but today a less strict view is coming to prevail, not only in the west but in traditional Orthodox countries. Many Orthodox theologians and spiritual fathers consider that the responsible use of contraception within marriage is not in itself sinful. In their view, the question of how many children a couple should have, and at what intervals, is best decided by the partners themselves, according to the guidance of their own consciences"
Regardless of how one views contraception, I think we must at least all agree that there has been a considerable shift in the Eastern Orthodox position over the last fifty years.