Sex Abuse Facts
The Catholic Church teaches a high standard of morality and when some of its members violate that standard, the media pounces and calls it hypocrisy, and rightly so. To be clear, this post in no way condones any of the abuses which have occurred over the years. They were all terrible, sinful tragedies.
However, over the past few years the media feeding frenzy has been such that I think it might be time to regain a little bit of perspective. The following facts came from an article at TheMediaReport.com.
1. IT'S NOT ABOUT CATHOLIC PRIESTS
FACT: Catholic priests do not offend at a higher rate than clergy of other religious denominations or employees of other institutions that deal with youth.
2. STRANGE DAYS INDEED
FACT: The media's frenzied Catholic priest sex abuse storyline stems only from a historical anomaly, as the vast majority of allegations occurred during a narrow band of time from the 1960s to the early 1980s. During this period the Church sent abusive priests to treatment, conforming to the then-prevailing societal view that offenders could be successfully rehabilitated but resulting in a high rate of recidivism.
3. YESTERDAY'S NEWS
FACT: Almost all accusations against Catholic priests date from decades ago, and indeed nearly half of all abuse accusations concern priests who are already dead. In an institution of 77 million people, contemporaneous accusations of abuse against Catholic clergy in the United States are very rare, recently averaging only 8.5 "credible" allegations per year.
4. THE STORY THE MEDIA WON'T REPORT
FACT: The incidence of sexual abuse by teachers in public schools today has been estimated to be "more than 100 times" that by Catholic priests, and there is alarming evidence of school officials covering up abuse and failing to report suspected cases to authorities. Yet the mainstream media has largely ignored this shocking story while still rehashing decades-old allegations of abuse by Catholic priests.
5. A MODEL FOR THE PROTECTION OF CHILDREN
FACT: The Catholic Church is likely the safest environment for children today.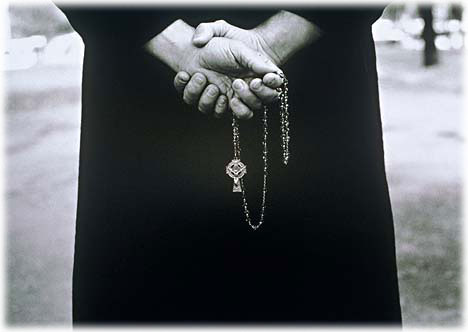 I would invite you to pray a rosary today for the holiness of Catholic priests around the world