The curious case of celibacy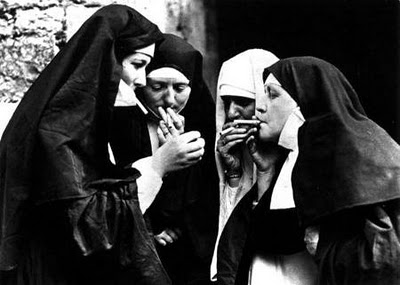 I've written quite a bit lately about my recent period of discernment. I'm sure I will write some more on this subject sometime in the future, but for now I would just like to mention one other thing that has come up during this time.
When I began in earnest to pray about my vocation, I contacted a handful of friends, explained the situation and asked them to pray for me. Also, during this time, when friends asked me "What's new?" I told them about my discernment (with varying levels of detail) and some of my thoughts about my vocation.
Apart from a few notable exceptions, I noticed a consistent trend among my non-Catholic Christian friends. Whenever I mentioned the word "celibacy", I almost immediately encountered some resistance, regardless of whether I was talking about celibate life as a layman, priest or monk.
As soon as the word was mentioned, I could sense a certain discomfort in my friends. The concept of voluntary life-long celibacy appeared to be a rather alien concept. They would speak about celibacy, but only in terms of it being something temporary: you're allowed to be celibate, but it's only something you do while you're waiting to meet Miss Right at a Wednesday night Bible study or on a mission trip… 😉
I remember this very issue bothering me when I was a regular part of the Protestant world: where were the celibates?!
"Ce-le-bate Good Times, C'mon!"
Sacred Scripture explicitly contains considerable support for, and praise of, celibacy. When asked by the Pharisees about divorce and remarriage Jesus responded:
"Moses permitted you to divorce your wives because your hearts were hard. But it was not this way from the beginning. I tell you that anyone who divorces his wife, except for sexual immorality, and marries another woman commits adultery."
The disciples said to him, "If this is the situation between a husband and wife, it is better not to marry."
Jesus replied, "Not everyone can accept this word, but only those to whom it has been given. For there are eunuchs who were born that way, and there are eunuchs who have been made eunuchs by others—and there are those who choose to live like eunuchs for the sake of the kingdom of heaven. The one who can accept this should accept it.
…At the resurrection people will neither marry nor be given in marriage; they will be like the angels in heaven" – Matthew 19:8-11; 22:30
So Jesus Himself said that there are some who will be celibate "for the sake of the Kingdom of heaven" and He also said that this will be our final state in Heaven.
St. Paul, never short of words, also had a thing or two to say about celibacy:
[Husbands and wives should] not deprive each other except perhaps by mutual consent and for a time, so that you may devote yourselves to prayer. Then come together again so that Satan will not tempt you because of your lack of self-control. I say this as a concession, not as a command. I wish that all of you were as I am. But each of you has your own gift from God; one has this gift, another has that.
Now to the unmarried and the widows I say: It is good for them to stay unmarried, as I do. But if they cannot control themselves, they should marry, for it is better to marry than to burn with passion.
…I would like you to be free from concern. An unmarried man is concerned about the Lord's affairs—how he can please the Lord. But a married man is concerned about the affairs of this world—how he can please his wife— and his interests are divided. An unmarried woman or virgin is concerned about the Lord's affairs: Her aim is to be devoted to the Lord in both body and spirit. But a married woman is concerned about the affairs of this world—how she can please her husband – 1 Corinthians 7:5-9, 32-34
So…Jesus thought celibacy was good, St. Paul thought it was good….the question remained: where were these celibates in the modern Protestant world? I occasionally came across the odd Anglican Franciscan, but, on the whole, consecrated celibate life seemed generally absent.
It also wasn't just its absence that bothered me, it was also that celibacy for the sake of the Kingdom was simply never mentioned in any sermon or study group I attended. For a concept which has so much Scriptural support and praise, I would have expected the subject to have come up more often, especially in churches which based their rule of faith on "Scripture Alone". I could not explain the blind spot that appeared to exist concerning these passages.
Renewing of the mind and the Reformation
I haven't thought about the subject of celibacy in relation to Protestantism for quite some time. In noticing this recent reaction from my non-Catholic friends, I now wonder why it is that there is this prevailing attitude in Protestantism that appears to be, at best, dismissive of celibacy and, at worst, suspicious and almost hostile towards it. It seems to be much more in line with the outlook of the world, that unless you're sexually active (albeit in this case within the confines of marriage), you can't really expect to be fulfilled.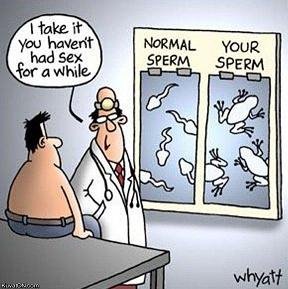 I think that one reason for this general view within Protestantism is because marriage is the normative experience for most people. This will be the vocation to which the majority will be called. After all, both St. Paul and Jesus describe celibacy in terms of it being a special gift. Therefore, the default assumption that someone will be called to marriage is entirely understandable.
However, I think that some of the dynamics of the Reformation have also played a significant part in the formation of the modern-day Protestant view of celibacy. When Martin Luther started to directly revolt against the Catholic Church he rejected the Catholic Priesthood, affirming instead a "priesthood of all believers", blurring the distinction between the clergy and laity. Following the dramatic change in his theology, Luther himself got married. He had much to say about the family (the "domestic church"), much of which I would say is praiseworthy. However, the unfortunate casualty of all this was the idea of celibacy. Without celibate ministers, the notion of celibacy slowly faded from view and has since struggled to find its home in the Protestant world.
On this subject in particular, I would be interested to hear any readers' responses below in the Comment Box.
"Have you chosen the life of Angels?" – St. Gregory Nazianzen