Most of my American friends have now returned from World Youth Day, so I thought I would write a quick entry welcoming them back! Hi guys…

It's entirely possible that some people reading this blog have never heard of World Youth Day. Well, it was started back in 1985 by Pope John Paul II and, every two or three years, is marked by a week-long international event. It is for this reason that last week the Pope and 1.5 million Catholics gathered together in Madrid: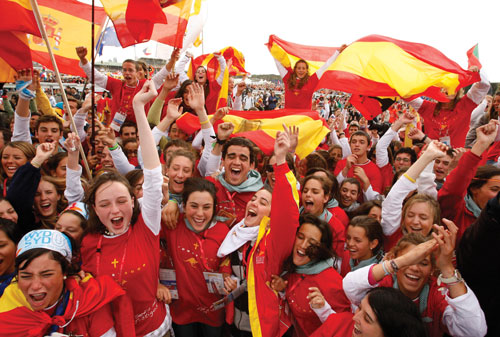 If you'd like to read a personal account of the week by an English pilgrim, I'd invite you to check our Hannah's write-up over at Transformed In Christ.
The secular media coverage of the event was rather pathetic, so I thought I'd share a video posted by Bad Catholic:
…and while we're on the subject of the press coverage of World Youth Day, here's Fr. Barron: