There are many words of Jesus to which I find myself returning and seeing another dimension οr shade of meaning. Today I would like to share with your a little "God moment" I had last week related to this.
Grace in the "City Of Sin"
Recently, I had a few days vacation in Las Vegas. A friend of mine from England was visiting friends in Arizona and we agreed to meet in Las Vegas since it's sort-of-but-not-really half way between Phoenix – where she would be based – and San Diego. It was my first time in Vegas. Hopefully I'll write about my impressions of that city sometime soon but, for now, I would just like to share a small thing that happened on the last day.
Now, I'm pretty sure Hell will be hotter than Nevada, although I don't exactly see how that's possible. Because the weather was like an oven we decided to take it easy that day and hang out at the hotel's pool for a little while.
While I was sunbathing I saw a parent and child playing in the pool. The child would climb out of the pool and, with a huge grin and cheeky laugh, jump into the pool, into the parent's waiting arms.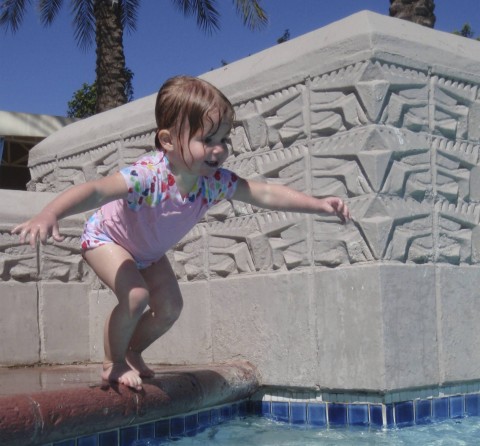 This game was repeated several times and, as I watched, Jesus' words from Matthew 18:3 came to mind:
"Truly I tell you, unless you change and become like little children, you will never enter the kingdom of heaven"

I've heard this passage discussed in Bible study groups before and I've heard people argue over exactly what Jesus meant. This, however, I think is my new favourite image to explain it: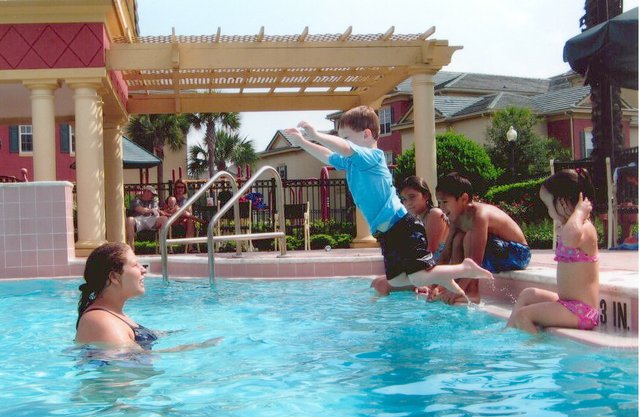 I think a child leaping towards a parent is a beautiful picture of what Jesus is asking of us.
This child has complete and unwavering trust. The child knows that he is loved and will therefore be caught. There will be a few moments of precarious vulnerability, but an embrace in loving arms will swiftly follow. He knows that he is safe. He has complete faith in his parent's goodness and love.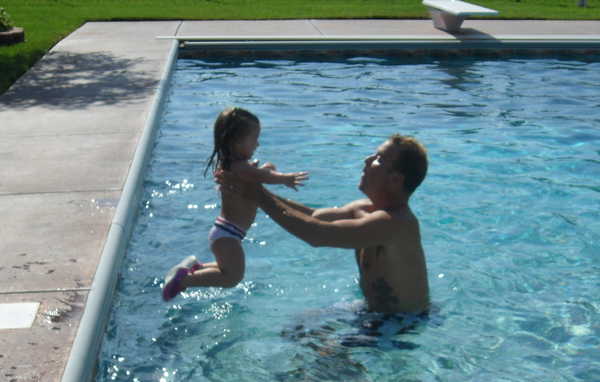 You're in good hands – jump!