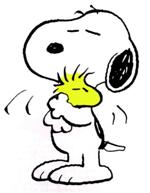 Today I'd like to ramble a little bit about the subject of "friendship" as it has been on my mind recently. In fact, one of my New Year Resolutions this year was as follows:
Resolution #6. Invest more time in friendships
I have some really good friends. I should spend more time with them.
This was inspired by one of my favourite Bible pages from the Deuterocanon:
Let your acquaintances be many, but one in a thousand your confidant.
When you gain a friend, first test him, and be not too ready to trust him.
For one sort is a friend when it suits him, but he will not be with you in time of distress.
…
A faithful friend is a sturdy shelter; he who finds one finds a treasure.
A faithful friend is beyond price, no sum can balance his worth.
A faithful friend is a life-saving remedy, such as he who fears God finds;
For he who fears God behaves accordingly, and his friend will be like himself.
– Sirach 6:6-17