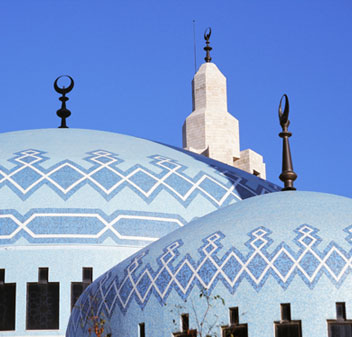 This blog entry continues the series I began a few days ago to provide a brief overview of Islam.
In Part 1, I began by looking at Muhammad and the origins of Islam.  Next, in Part 2, I looked at the message of Muhammad that is recorded in the Qur'an. Yesterday, in Part 3, I looked at what constitutes Islam's core beliefs. Today I would like to look at the highly developed code of Islamic observance.
I have done my best to ensure factual accuracy in all these posts and have used Islamic sources as much as possible to ensure that I'm not propagating Christian misconceptions of Islam.  I did send this to some Muslim friends for comment, but I have yet to hear back. If you are a follower of Islam and believe that I have misrepresented your religion, please drop me an email and I will remedy the situation.

There are many obligations associated with Muslim.  For example, Muslims are not allowed to consume alcohol, pork, blood or carrion.  The most important aspects of "religion" in Sunni Islam are the "Five Pillars":
1. Confessing the faith (shahada): This is the basic Muslim creed, similar to the Jewish Shema, but with the additional affirmation that Muhammad is a prophet:
"I testify that there is none worthy of worship except God and I testify that Muhammad is the Messenger of God." – The Shahada