I mentioned a couple of times last year that I was leading a Bible study working through the Acts of the Apostles. During that time, Paul Pavao over at The Rest of the Old, Old Story was writing a series of posts working through books of the Bible (he was also recently recently kind enough to advertise this blog).
When my Acts of the Apostles Bible study was just beginning, Paul wrote a post about the Council of Jerusalem which is found in Chapter 15 of Acts. The Council of Jerusalem was the first recorded council of Church. The apostles and elders of Jerusalem were called together to respond to an issue concerning the Gentile converts to Christianity. Did a Gentile convert need to be circumcised? Did he have to become a Jew before he could become a Christian?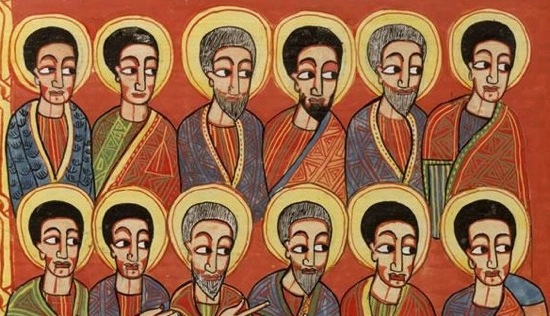 The Council's Response
At the Council there was extended discussion around the issue before Peter stood up and affirmed that the Gentiles did not need to be circumcised. St. James then said:
Therefore my judgment is that we should not trouble those of the Gentiles who turn to God, but should write to them to abstain from the pollutions of idols and from unchastity and from what is strangled and from blood. – Acts 15:19-20
In his blog post, Paul wrote:
"The council decides that they will ask just four things from the Gentiles, and they make it clear that circumcision is not necessary for the Gentiles. There may be people who understand why those specific four things were chosen, but I'm not one of them."
In the comment section of the article I offered my two cents, saying:
"I've always seen the requirements from the Council of Jerusalem as measures to ease tensions between Jews and Gentiles in the Church.
"If I was a lifelong Jew who subsequently recognized Jesus as the Messiah I may find it hard to get used to the relaxed restrictions of the New Covenant. I may be a little sensitive about it, so if my gentile brothers and sisters could refrain from consuming strangled meat, food sacrificed to idols and blood, it would be far more likely that family harmony would be maintained.
"Just a thought"
As my own Bible study progressed towards Acts 15, I had the opportunity to do a little bit of research looking at this question and to dig into it a little more…