Subscribe
If you would like to stay up-to-date with posts from Restless Pilgrim, there are several ways you can do this.
1. Subscribe to newsletter
If you fill out the following form, you will receive my email once a month where I'll highlight the important posts of the month.
If you subscribe, you'll also receive a free MP3 of a talk I gave on "Reading Scripture for all its worth".
2. Become a Facebook Fan
If you "like" the Restless Pilgrim Facebook Page, articles will automatically appear in your newsfeed.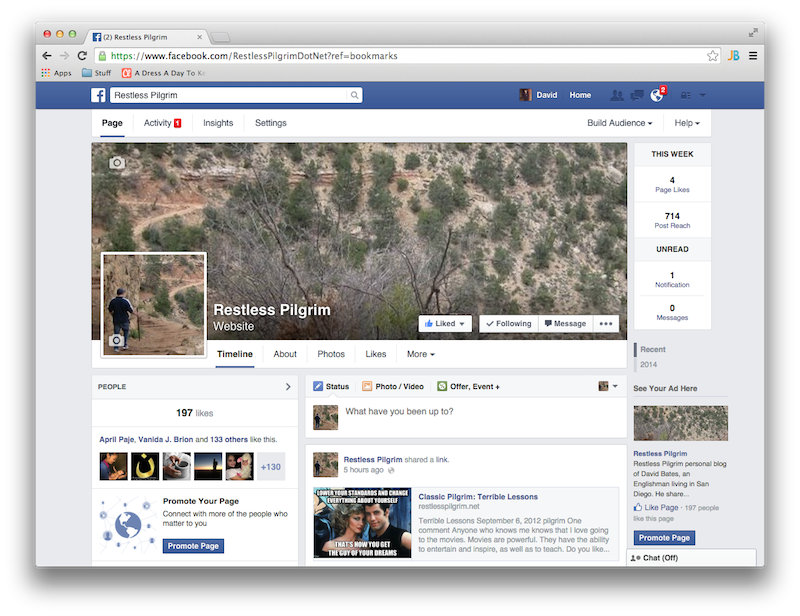 3. Blog Reader
If you use a blog reader such as Feedly, you can add this blog's RSS feed to your reader:
http://restlesspilgrim.net/blog/feed/
4. YouTube Channel
You can also click "Subscribe" on my YouTube channel to be notified of any videos which I post: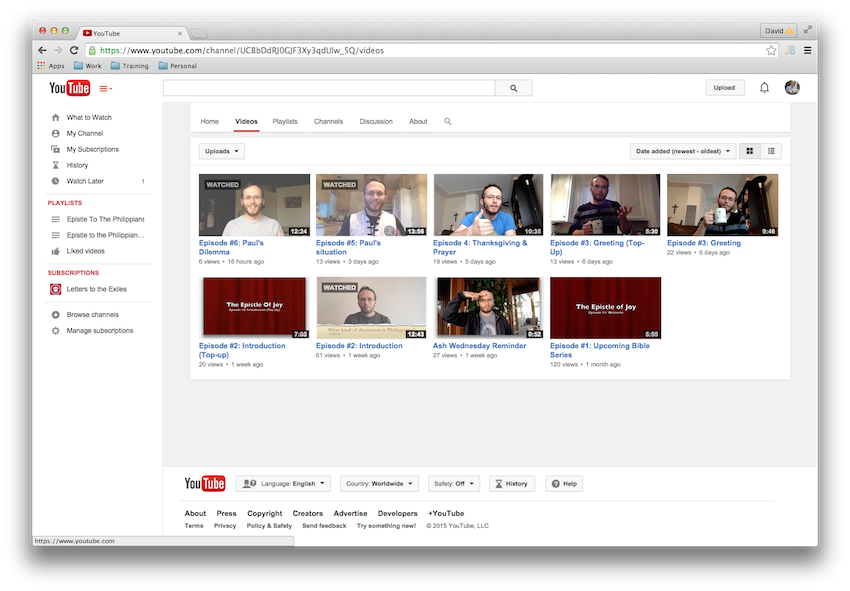 5. Podcast Stream
I also have a podcast which typically contains the audio versions of the videos I post on my YouTube channel. In iTunes click "File" -> "Subscribe to podcast…" and enter the following URL:
http://restlesspilgrim.net/blog/category/podcast/feed/