Over the last couple of days I've been posting (with permission, of course) some of my exchange with a Protestant called Jerry. The final portion of his email took a wide tour of Catholic teaching and contained lots of assertions and various accusations tangential to our main conversation. For the sake of providing him with some basic answers, I responded to each of them briefly…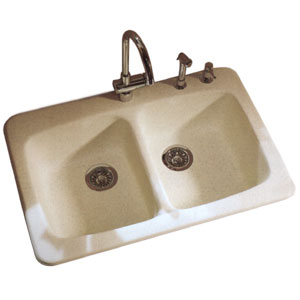 The Ecumenical Plot
> "This push for unity of all faiths is headed up by the RCC whether people want to see it or not"
Although the Catholic Church has always been concerned with unity, I find this assertion odd. I've heard it before but never seen any evidence to back up the claim. After all, one of the main criticisms leveled at the Catholic Church by many Protestants is that she has been notoriously late in coming to the modern ecumenical movement.
Paganism
> "The multitudes of Christianized pagan idols and relics in the catholic churches and even the homes of Catholics…"
Can you get specific here? What are these "pagan idols"? Do you just mean crucifixes, statues and icons?
With regards to "relics", we not only find scriptural support for relics, but we have historical evidence beginning from 2nd Century concerning their importance:
Afterwards, we collected Polycarp's bones, being more precious than the most exquisite jewels and more purified than gold, we interred them in a fitting place. There the Lord will permit us, as far as possible, to assemble in rapturous joy and celebrate his martyrdom – his birthday – both in order to commemorate the heroes that have gone before, and to train the heroes yet to come… – Martyrdom of Polycarp
---
> Don't even get me started on how the RCC gave a truck load of centuries-old pagan festivals [holy days] a Christian makeover and brought it all into the church. 
I'm guessing here you mean Christmas and Easter. The story isn't quite as simple as you make out and there would be a lot to say here concerning those feasts.
However, I think it's simpler to get to the heart of the question of Paganism by asking: do you wear a wedding ring? Did your bride carry a bouquet down the aisle? Both of these are Pagan inventions. Why do they get a free pass?
Also, does your congregation hold a "Halloween Alternative" celebration for the kids? Maybe "Reformation Day"? If so, how would that be different? After all, you're taking over (what you regard as) a pagan holiday…
Faith and Works
> Our salvation is based on trust and faith in God. Not faith in our faith and not works/sacraments. (If we really are the body of Christ we will work the works that He has for us as led by His spirit.) 
In James' epistle, what is James' criticism of his readers? What is it he says they lack? Faith or works? Works. At no point does James claim that their faith isn't really faith. He simply tells them that their faith lacks works. He doesn't seem to think that works automatically happen with faith. The addition of works will make their faith complete, fruitful, and alive. A faith which is incomplete, barren and dead cannot save.
If you look back in Christian history, you'll find testimony to both the necessity of works and to the efficacy of the Sacraments. If you believe differently you are going against 1,500 years of Christian witness.
Mary
> Mary is not the queen of heaven. She is not the mother of God. (Are you aware that the original "queen of heaven" Semiramus, who the Catholic Mary really represents, was the mother of Nimrod who she later married and by whom she bore a son?)(that was extremely condensed) She was not sinless! She was not immaculately conceived. She did not remain a perpetual virgin after Jesus was born. (He was her "FIRSTborn" and He had siblings) She did not ascend to heaven. We should not pray to her. She does not dole out grace. She is not a co-mediator or a co-redeemer. Her so called "suffering with her son" is not part of our salvation. We should not venerate  her or any statue that is supposedly her. Praying with beads is vain repetition. 
Before I give some answers to these questions, do you know the Catholic response to these assertions? I ask because when I began to walk away from the Catholic Church I held similar opinions, but I had never once actually sought out the Catholic answers to these very reasonable questions. I'm just interested if you could explain to me why the Catholic Church asserts these things. Given your earlier comments above about Sola Scriptura, I'm afraid I do have my doubts. For example, did you know that the title of "firstborn" was an honouric title to the first born child, regardless of whether or not the woman had any further children?
If you would like to get a better idea of the Catholic approach to Mary, I would invite you to read my article about Mary, Ark of the Covenant. It might also be interesting to compare your view of Mary with that of the fathers of the Protestant Reformation:
One should honour Mary as she herself wished and as she expressed it in the Magnificat [Luke 1:46-56]. How then can we praise her? The true honour of Mary is the honour of God, the praise of God's grace. Mary does not wish that we come to her, but through her to God - Martin Luther
The Papacy
> Peter was not the first pope! The rock on which Christ would build His church was the revelation that He was the Messiah, as Peter (a stone) had just declared. The Pope is NOT the vicar of Christ!!!! Um, that'd be the Holy Spirit. 
On what basis do you assert that "The rock…was the revelation that He was the Messiah"? If the rock was just the revelation, then it seems a bit odd that Peter then also just happen to get the name of "Rock".
How would Jesus' hearers understood His promise to give Peter "the keys of the kingdom"? They would have understood that these keys denoted the authority of the Prime Minister in the Davidic Kingdom, which I explain in this article.
---
> We should not worship the Pope. (please don't say they don't because I have seen lots of photos to prove he accepts worship with no problem) 
I agree we shouldn't worship the Pope. I don't and neither do my friends. To worship the Pope is idolatry and heresy. However, what do you regard as worship? I'm English and if I met the Queen I would stand when she entered the room and bow. If she was knighting me (some day!) I would kneel before her. Is this worship? No. These are signs of honour.
---
> We should not "look to" the Pope. We should call no man Father, much less "Most Holy Father". 
I wrote a while ago a response to a similar assertion. I would also invite you to read my friend Joe's analysis of that verse because, if you interpret it literalistically as you do, then you're not left with a whole lot of options…
---
> We should NOT pray to any person (saint?) who has passed from this life. Purgatory is a lie. Praying for people who are already dead is useless! Praying (or paying) for people to get out of purgatory is, I don't even know what to call that. 
Again, do you know the Scriptural basis offered for this? How would a Catholic respond?
If you would ask a friend to pray for you, why would you not ask someone who stands before the throne of God in Heaven? God is "not God of the dead, but of the living"…
Method of Baptism
> Baptize is a Greek word that means immersion. 
I'm assuming here that you're disputing the practice of baptism by sprinkling. Actually baptizo has a range of meanings and doesn't only mean immersion:
But the Pharisee was surprised when he noticed that Jesus did not first wash [baptizo] before the meal.
- Luke 11:38
If you want to see how the Early Church practised baptism, I'd invite you to look at the Didache, a Church Manual from the First Century:
"Concerning baptism, baptize in this manner: …baptize in the name of the Father and of the Son and of the Holy Spirit in living water [that is, in running water, as in a river]. If there is no living water, baptize in other water; and if you are not able to use cold water, use warm. If you have neither, pour water three times upon the head in the name of the Father, Son and Holy Spirit" - The Didache
 Scandal
> Pedophilia (of a homosexual nature) abounds in the RCC and always has, this is NOT a new phenomena. 
It "always has"? What do you present as evidence for this claim?
However, is there a denomination whose members have not had accusations of pedophilia or some kind of sexual misconduct? I don't believe one exists.
This is not to excuse the sin, of course. Those who committed these crimes should receive the appropriate and just punishment.
Given that the Catholic Church has a population of about a billion and has existed for two thousand years, isn't it statistically likely that there will at least be some problems of this nature? For a little bit of perspective, I'd invite you to read this short post here.
When you get down to the essence of your argument though, I don't really see what asserting that there are sinners in the Church really proves. Didn't Jesus say that things would be this way?
Confession
> Men cannot forgive anyone's sins on God's behalf. 
The problem with this statement is that Jesus said the exact opposite, giving men that very authority: "Whoever's sins you forgive are forgiven…".  Why was He giving his Apostles this authority to forgive sins if they were never to use it?
The Eucharist
> And the mother of it all, in my opinion, is the Eucharist. Transubstantiation. Utterly abominable. Christ was a "victim" once and it was sufficient forever! The mass is as unholy as a thing can be. We eat His flesh and drink His blood in the spiritual sense, not literal. And to think they even bow down and worship and kiss that cracker because it is (supposedly) Christ in the flesh. And God won't judge these abominations?!
I'd invite you to consider for a moment about what you're saying here. You are saying that for sixteen hundred years the Church was completely and absolutely wrong. For sixteen hundred years, the souls of Christian martyrs (who gave their lives) and confessors (who suffered) were in grave spiritual peril because of their belief and treatment of the Eucharist:
This food we call the Eucharist, and no one is allowed to partake but he who believes that our doctrines are true, who has been washed with the washing for the remission of sins and rebirth, and who is living as Christ has enjoined. 
We do not receive these as common bread and drink. For Jesus Christ our Saviour, made flesh by the Word of God, had both flesh and blood for our salvation. Likewise, we have been taught that the food blessed by the prayer of his word…is the flesh and blood of Jesus who was made flesh. - St. Justin Matyr's First Apology (c. AD 150)
The Eucharist is truly Jesus' Body and Blood. The Eucharist is a sacrifice and the medicine of immortality.The Early Church is unanimous in this. If you can prove otherwise, please present your evidence to the contrary.
Reconsidering the Catholic Church
> Anyway, I don't really know what else to say or how to end this email. As I hope you can see, I will not be converting to Catholicism anytime soon. But I doubt you'll be unconverting either. 
Please remember that I said that I once felt the way you do. However, my mind was changed. When I actually started asking questions and listening to the answers I found cogent logic, Biblical answers and the historic Christian faith.
---
> "That you were led to convert through researching how the bible came to be and was/are able to overlook the rampant heretical practices of the entire religion truly stumps me.
There was no overlooking, believe me! However, once I saw that you couldn't disentangle the Bible from the Catholic Church, I started to reassess my view of Catholicism. Have you honestly given the Catholic Church a chance to defend herself? I know that for a long time I did not.
Your constant refrain concerning scandal in the Church suggests to me that this is a significant issue for you. It's understandable. It is for many people. In fact, during the early centuries of Christianity this was an extremely important and controversial question: should those who denied Christ under persecution, or who surrendered the Holy Scriptures to be burnt, be readmitted to the Church if they repented? Should those ordained members who renounced their faith be able to return to ministry?
There was a schismatic group called the Donatists who said "Absolutely not!" 
At the heart of the matter was the question: what is the Church? The Donatists viewed the Church as a School for Saints. The Catholic Church rejected this limited and narrow understanding. Instead, She said that the Church was a Hospital for Sinners. She would therefore readmit fallen away Christians if they repented.
As a consequence, the Church often looks (and smells!) like a hospital. The Church is full of medicine, nurses and doctors, but She is also full of damaged people and the walking wounded. There are often outbreaks of disease. It doesn't always look pleasant, but it is the best place to be for those who need healing. For this, I'm grateful, otherwise I fear I could never be admitted.
God bless,
David.