Catholic Dating: Fear of rejection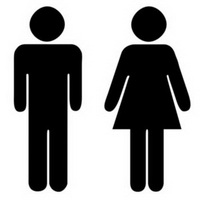 So, earlier today I wrote that I wanted to resurrect the abandoned blog series I began last year. I wanted to finally return to address the question I've so often heard asked about Catholic guys: why do they seem so averse to asking girls out on dates?
I would suggest that the main reason is simply fear of rejection.
It's a pretty basic answer, but I think that this is all-too-often the reason why the Catholic guys I know haven't dated more. This reason applies to non-Catholic men as well, of course, but I think there are some uniquely complicating factors for Catholics and I'll talk about those in a bit.
Living Dangerously
Asking someone out is not exactly a stress-free activity. It involves risk. It involves "putting yourself out there" and risking  rejection. Sometimes that rejection can be swift and direct ("Sorry, but no thank you"), sometimes laced with platitudes ("You're really special, but I think of you as more of a brother") and sometimes you'll just be ignored. However, in the mind of a guy there is always the irrational fear that it'd be cold and brutal ("You want to go on a date? Ewh! Ewh! Get away from me!").
This fear of being shot-down is very real for a lot of guys, particularly those of the more sensitive variety. The lack of confidence and fear of rejection can lead to a paralyzing insecurity.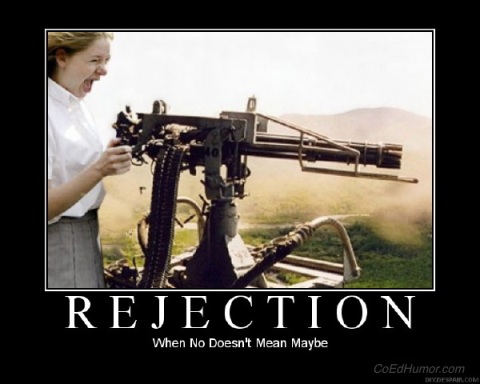 Asking someone out requires courage and willingness to be vulnerable, but I think there are two complicating factors which are unique for Christian men…
Complicating Factor #1: "Masculine" Christianity
I think that somewhere along the line, the concept of masculinity became seriously warped in Christianity. I would suggest that there has been an identity crisis of sorts among male Christians. Rather than being called upon to be strong and valiant, men are called upon to be, well…nice.  Rather than be courageous, we were told we should just be…polite. Bravery and self-sacrifice were brushed aside in the name of equality, resulting in a culture of passive men.
I would suggest that all this has left guys knowing very little about what is expected of them. The breakdown of families and the absence of strong faith-filled fathers has left many devoid of good examples. In the absence of good role models, bad ones, of which there are no shortage, have rushed to fill the gap. Authors such as John Eldridge and Jason Evert have often commented on this rather sad development.
Maybe some of this has been brought about by the Christian reaction to the secular world. Is it possible that, in response to the secular approach to manhood and dating, that a certain level of prudishness and passivity has crept into the Christian male psyche? Maybe it's time we changed that and reclaimed an authentic vision of masculinity? Honestly, what guy would not want to be thought of as heroic and courageous?
Several years ago there was a male friend of mine with whom I would sometimes go out and hit the town. On a few occasions, we ended up at one of the larger nightclubs. It was quite a thing to watch him in action. Fear appeared not to apply to him. He would start at one corner of the club and move to the opposite corner, hitting on every single girl in his path. It was quite a marvel to behold. This guy was made of Teflon! Any rejection just seemed to slide right off him like water off a duck's back. Now, I'm not advocating the same indiscriminate behaviour, but I do think that we Christian men can learn something from those in the secular world – no guts, no glory. As another friend of mine recently wrote "…most, if not all worthwhile pursuits require the prospect of rejection".

Complicating Factor #2: The Faith Community
I'd now like to look at the other complicating factor related to the fear of rejection.
If a guy is serious about his faith, it is likely that he would want his future spouse to share that faith. The "target rich environment" for such a lady is therefore the faith community of his city or town where he lives. However, there is a slight problem. Even in a city with a vibrant social scene, the faith community will be only so big and there are some consequences to this if a guy asks out one of the girls in that community.
The main problem arises if she either immediately turns him down, or if they date for a while and then break up. The issue is that they will most likely still have to see each other on a rather regular basis…
It's my experience that, in closed communities, it will not be long before virtually everyone knows that the two dating and it possibly become a source of gossip and social pressure. Additionally, a break-up will most likely become a matter of public debate and consumption.
Finally, it's quite likely that each will have dated others within the community before, meaning that a guy may well be good friends with several of his new girlfriend's ex-boyfriends. We all have to deal with a loved one's past, but that's kinda weird! One of my friends even said that he didn't ask out too many ladies in our community because he thought it would be disrespectful for a future spouse to deal with a "boneyard" of women he'd asked out or dated before.
Closing thoughts
So…are these good reasons? Put simply, no.
Although it's easy to say, community gossip and pressure really aren't worth fussing over. In fact, why not use the community to your advantage and get your female friends to find you a date? After all, statistically speaking, they're quite likely to know the person whom you will ultimately end up marrying.
Next, regularly bumping into an ex can be awkward, but it's not exactly the end of the world. It's both an opportunity to grow in holiness, as well as an additional motivation to treat her rightly and not use her as an object while dating. In fact, I would suggest that many of the "problems" and "issues" which I talk about in this series can be avoided if dating is approached in a holy, Christ-centred manner, treating one another as image-bearers of God.
I think the advice of this post can be summed up in the proverb "Fearful heart never won fair maiden". You will miss 100% of the shots you never make. Sometimes you just have to step up and be brave. If the lady is worth it, it's worth the risk, and I say this as a man who very recently "struck out". It wasn't a pleasant experience, but I'm sure glad I took that chance.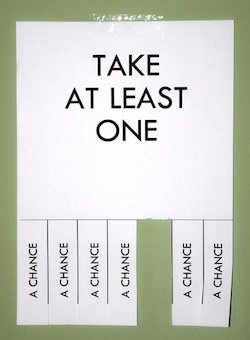 What do you think? Do you agree or disagree? What do you think can be done on either side of the gender gap to lessen this issue?
The article Catholic Dating: Fear of rejection first appeared on RestlessPilgrim.net