Something has been bugging me for some time now. The vast majority of Masses I've attended in the States have ended with applause. Back in England I encountered this fairly often among non-Catholic congregations, but quite rarely in Catholic parishes.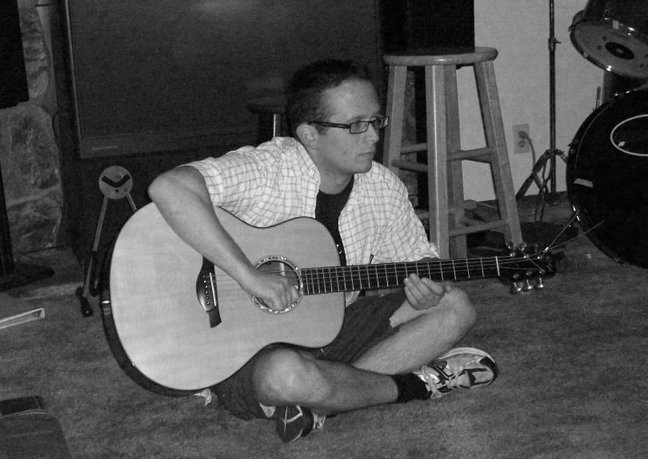 Here in San Diego I play the guitar in at a LifeTeen Mass and there is applause every week as we finish the final song. Now, there was a time when I wasn't fussed about the clapping, but now it really rather bothers me… 
Mass Entertainment
I guess the first question I have to ask is: for whom are they clapping? It's ambiguous and that's part of the problem. While some might say that they are clapping for God, I would suggest that most people would say that they're expressing their appreciation to the musicians. What makes me say that? It's my suspicion because I've never once heard a round of a applause at the end of a Mass where there has been no music.
While I appreciate the sentiment, I'm not a fan of this. When else do we clap? We clap at concerts and performances. The Mass is not a concert, nor should be a performance. The Mass is about the worship of God. He should be the focus, not the choir, not the musicians. Although the recognition by the congregation is pleasing, I would desire much more that people's hearts be moved to worship! Thankfully, I'm also not the only one who thinks this:
"Wherever applause breaks out in the liturgy because of some human achievement, it is a sure sign that the essence of liturgy has totally disappeared and been replaced by a kind of religious entertainment. " - Spirit of the Liturgy p. 198
The quotation is a book by Cardinal Ratzinger, the present-day Pope Benedict. It's always nice to know that the Pope has your back…
My other concern is for the musicians themselves. If they are being applauded every week there's a danger that they might start thinking that the Mass is about them and their musical ability. Fortunately, I still make loads of mistakes (especially when trying to play barre chords) so there's no danger of my falling into that trap anytime soon.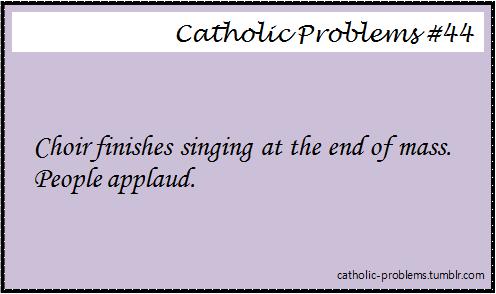 Trying to fixing things
A few months ago I was the only musician at the LifeTeen Mass so I took the opportunity to say the following:
"Often at Mass there is applause at the end for the music group. We appreciate your gratitude, but we would like to keep focus on God so, rather than clapping at the end, just sing your praise loudly to God…"
They still clapped.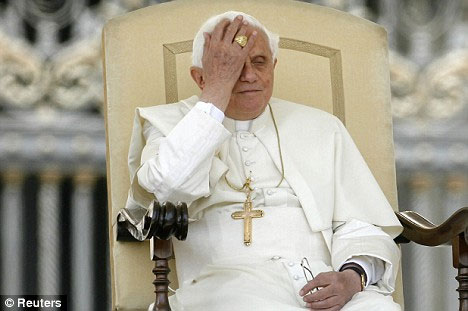 UPDATE: I have attempted this three times now and they've still clapped every time.
What do you think about clapping at the end of Mass? If you're a musician who has tried to stop this from happening, how successful have you been?