I meant to post this blog entry a long time ago, but it became one of the many posts to hide itself away in my Drafts folder. I came across it yesterday and, given the recent horrific events in Connecticut, I thought it was an appropriate time to finally post it.
An unusual prayer request
Back in May of 2011, there was a great stir after a parishioner of a parish in Florida requested a Mass to be said for the soul of Osama Bin Laden.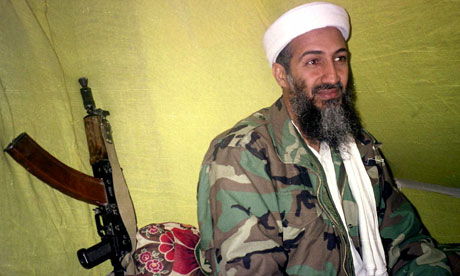 This request caused all kinds of uproar among other parishioners:
"I think it's totally wrong, he doesn't belong in the Catholic religion. For what he did to Americans, he doesn't belong anywhere…"
"It's unconscionable, it's sacrilegious…"
While I can understand the gut reaction of those who objected to this proposed Mass intention, how compatible are these statements with the Catholic faith?
Blessed are the merciful
We have to take seriously the words of Jesus:
"You have heard that it was said, 'Love your neighbor and hate your enemy.' But I tell you, love your enemies and pray for those who persecute you, that you may be children of your Father in heaven.
He causes his sun to rise on the evil and the good, and sends rain on the righteous and the unrighteous. If you love those who love you, what reward will you get? Are not even the tax collectors doing that? … Be perfect, therefore, as your heavenly Father is perfect. – Matthew 5:43-48
The Lord's words are exacting and uncompromising. He says to "love your enemies and pray for those who persecute you" and fails to give any exceptions. We are not called to love only our neighbours whose sins are small. If God used that standard for us, forgiving only our small sins, we'd all be in serious trouble!
No, we are commanded to love even those who commit great evil and we are told to pray for those who cause us immense harm. Kyrie Eleison.