The term "Desert Father" is generally used to refer to the Christian monks, hermits and ascetics who began to appear in about the Third Century. They were often located in the Scetes desert of Egypt, but their lifestyle was subsequently imitated throughout the world. A visitor to Egypt in the 4th Century wrote:
"One can see them in the desert waiting for Christ as loyal sons watching for their father… There is only the expectation of the coming of Christ in the singing of hymns… There is no town or village in Egypt and the Thebaid which is not surrounded by hermitages as if by walls" – The Lives of the Desert Fathers, Norman Russel
The most famous of these Desert Father was probably St. Anthony The Great whose biography, written by St. Athanasius, inspired many to follow his example to renounce wealth, enter the desert and live a simple life of prayer.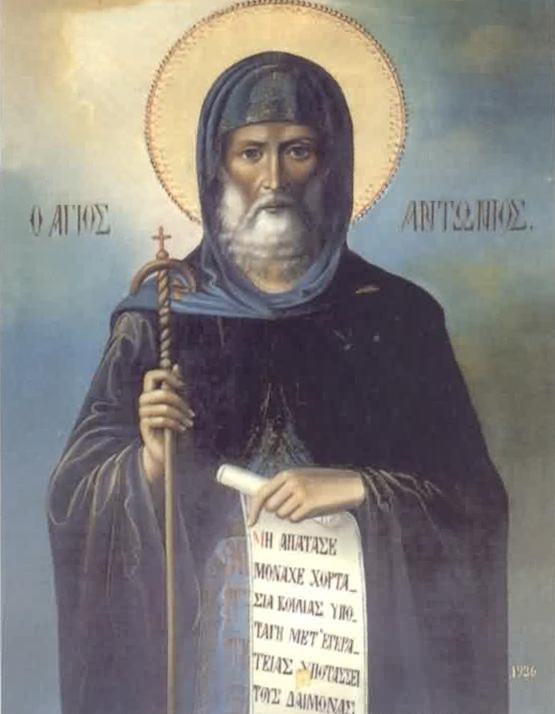 One of the books which I'm reading this year is Sayings of the Desert Fathers, so you can expect to see quite a few quotations from these early Christian witnesses over the course of next year. I'd like to begin with a story of St. Anthony which I hope to set the tone for my 2013…
A hunter happened to come by and saw Anthony talking in a relaxed way with the brothers, and he was shocked. The hermit wanted to show him how we should sometimes be less austere for the sake of the brothers, and said to him, "Put an arrow in your bow, and draw it." He did so, and Anthony said, "Draw it further" and he drew it further. He said again, "Draw it yet further," and he drew it some more. Then the hunter said to him, "If I draw it too far, the bow will snap." Anthony answered, "so it is with God's work. If we always go to excess, the brothers quickly become exhausted. It is sometimes best not to be rigid". – Sayings, Anthony, 13