Ugliness finally has a face!
A while ago my friend Ricardo pointed out to me that I am, in fact, a canonized Saint. Even with my profound sanctity, not to mention my superlative humility, I was a little surprised when he said this. When I asked him about it, he told me that Google now shows a picture of me when you search for "St. Drogo":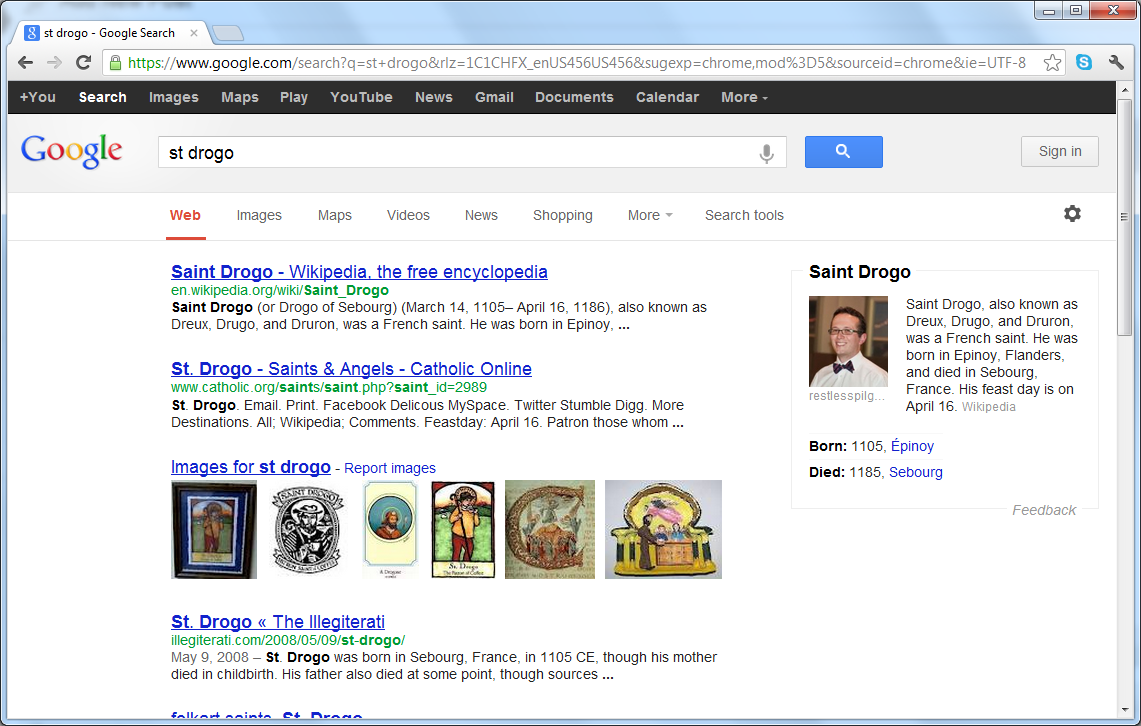 St Drogo was a Saint who lived in the 12th Century and has the dubious honour of being the patron Saint of ugly people! Over a year ago I wrote an article about him, declaring him to be the Patron Saint of this blog.
Well, it turns out that Google went looking for picture of St. Drogo, found my article and falsely concluded that my portrait was, in fact, a picture of this French Saint!
So, on the plus side, I'm now a canonized Saint! Unfortunately, it means I also died in 1185… :-/