The Reality of Porn

Last week we had the final session of our Theology On Tap series here in San Diego. I had not encountered Theology on Tap (ToT) until I came to America so, in case you have not been exposed to it, it's an outreach and catechesis initiative embraced by many Catholic dioceses as part of their Young Adult ministry.
Typically what happens at ToT is that the Catholic Young Adults from a diocese take over a bar or restaurant. They eat some food, drink a beer and then listen to a talk given by a speaker. The idea behind ToT is to give young Catholics an opportunity to hang out together (or if you want to be super-spiritual about it, "fellowship") and learn about the faith in a relaxed, informal setting.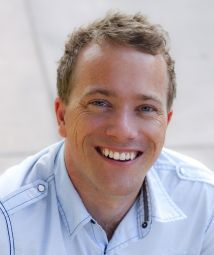 The talk was entitled: "The Reality Behind the Fantasy of Porn : An interview with an ex-porn star who shares her story". The chap conducting the interview was Matt Fradd, a recent addition to the Catholic Answers team. He's been involved in the area of chastity for some time and, in particular, helping men and women recover from pornography. Recently I went to the recording of his new DVD, The Man Talk.
During this final session of ToT, Matt interviewed his friend April, who was in the porn industry for some time, but who now works to help those who wish to get out of that life.
The porn industry is massive and, as the title of the talk suggests, the purpose of the interview is to show the reality of porn, rather than the fantasy which is so often sold to us. As Matt says in his talk Taking Down Goliath, the problem with porn is not that it shows too much, but that it shows too little, reducing a woman to a collection of body parts to be lusted after, rather than a person to be loved.
Main Talk (Download)
Q&A (Download)
(The intro/outro music is Public Domain and available here)
UPDATE: During the talk Matt mentions an interview he did with a girl who had recently become a stripper. The interview is available here on his blog.