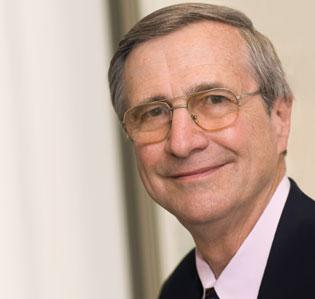 Today I wanted to honour another one of my favourite people. The person I would like to enthuse about today is Dr. Peter Kreeft, professor of philosophy at Boston College and, quite frankly, one of the most intellectually engaging speakers I've ever heard.
Professor Kreeft first came to my attention when one of my friends mentioned in an email that she really liked his books. Up until that point, I had never heard of him. Following the recommendation, I went to his website and listened to some of his talks which are available online.
After listening to the first talk, I concluded what I almost always conclude after listening to one of his lectures: "I am so dumb! My mind is so dull!". Like Grandpa Sheen, Kreeft has an amazing ability to forge links between ideas which I would never have considered to be even remotely connected.
As I started to find more out about Dr. Kreeft I found out that he was a convert to the Catholic Faith from a Reformed background. He has been engaged in Christian and Catholic apologetics and has authored a number of superb books, including one item currently on my wish-list, the Handbook for Catholic Apologetics.
About a year and a half ago I got to hear Professor Kreeft speak in person at the Catholic Information Center in Washington DC. He did not disappoint! Articulate, yet wonderfully down-to-earth, and always with a wry sense of humour… I don't think I've ever heard so many fart jokes within the space of an hour…