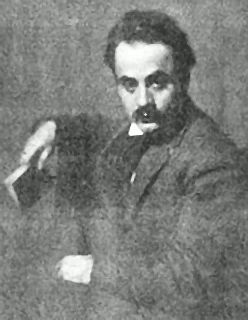 I haven't done one of these in a while so I thought I would share another of my favourite people…
Today's favourite person is Kahlil Gibran, a Lebanese poet, writer and artist who died in 1931. I've generally found that most of my friends haven't heard of him, which is odd, considering that the New Yorker says that he's the third best-selling poet of all time.
I first encountered Gibran shortly before I was to move away from Cheltenham. Cheltenham had been my home for the previous six years, but I was soon to start working for Cynergy in the United States. One lunch break, shortly before leaving England, I wandered into a second-hand bookstore. I was rifling through a pile of books when I came across Kahlil's most well-known book, "The Prophet":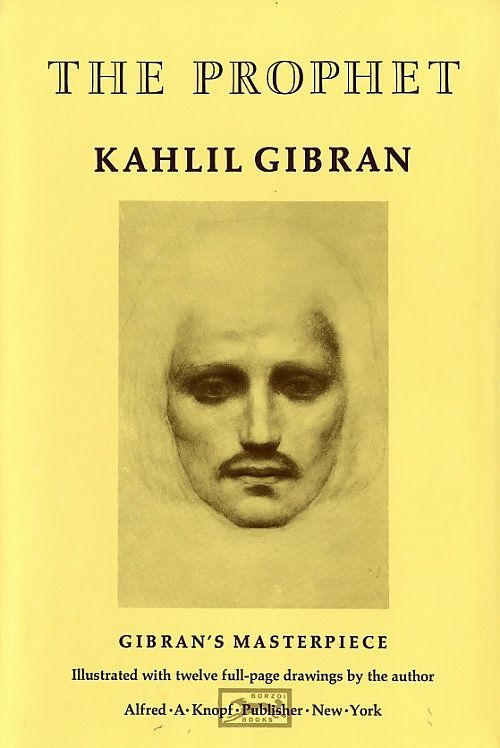 "What a creepy cover!" I thought, so I flicked it open and then began reading…
I had not really read any poetry since school. Here is what I read:
Almustafa, the chosen and the beloved, who was a dawn onto his own day, had waited twelve years in the city of Orphalese for his ship that was to return and bear him back to the isle of his birth.
…he climbed the hill without the city walls and looked seaward; and he beheld the ship coming with the mist.
Then the gates of his heart were flung open, and his joy flew far over the sea. And he closed his eyes and prayed in the silences of his soul.
But he descended the hill, a sadness came upon him, and he thought in his heart: How shall I go in peace and without sorrow? Nay, not without a wound in the spirit shall I leave this city.
…It is not a garment I cast off this day, but a skin that I tear with my own hands.
Nor is it a thought I leave behind me, but a heart made sweet with hunger and with thirst.
Yet I cannot tarry longer.
The sea that calls all things unto her calls me, and I must embark.
I was deeply moved. This articulated exactly what I had been feeling for the previous few weeks, that feeling I felt deep down as my time in Cheltenham drew ever closer to its inevitable end.
The inhabitants of Orphalese come to the Prophet and ask him to speak to them on various subjects and, later that night, I began to read some of these discourses and fell in love with them (well, except his poem on marriage). One of my favourites is "Joy & Sorrow":
Then a woman said, "Speak to us of Joy and Sorrow."
And he answered:
Your joy is your sorrow unmasked.
And the selfsame well from which your laughter rises was oftentimes filled with your tears.
And how else can it be?
The deeper that sorrow carves into your being, the more joy you can contain.
Is not the cup that holds your wine the very cup that was burned in the potter's oven?
And is not the lute that soothes your spirit, the very wood that was hollowed with knives?
When you are joyous, look deep into your heart and you shall find it is only that which has given you sorrow that is giving you joy.
When you are sorrowful look again in your heart, and you shall see that in truth you are weeping for that which has been your delight.
…
Beautiful.
If you would like to read more of Gibran's poetry, his works are available online, but next time you're in a second-hand bookstore I'd encourage you to look in the poetry section and pick up one of his beautiful works.